Woman Within Western USA Board Members & Coordinators
Our Leaders
The Board of Directors at Woman Within Western USA collaboratively and strategically guide and lead the successful journey of our Woman Within Weekend, Circles, and other programs. Together they set and hold the vision, mission, and values of the organization and direct the operational delivery plan and policy. If you have comments or questions, please feel free to email them. Your input is appreciated.

 Ania Mieszkowska
President
An avid supporter of Woman Within for many years, Ania is delighted to serve on the Board with so many strong, passionate women.
The President of Woman Within Western USA is the designated executive of the Corporation. She holds the organization's vision, chairs the Board of Directors, and leads the organization.

Marie Bice
Past President
Marie is a mechanical engineer in the Texas Panhandle. She has remained connected to Woman Within in various regions since 2006 and is a certified Woman Within Facilitator.
The Past President of WW Western USA is to ensure continuity during governance transitions and organizational change, to help ensure the appropriate succession of Officers and Directors, to support the President in her role, and to provide continuity to the organization by providing historical context for issues.

Beth Zare
Vice President
Beth Zare is a professional horn player in the San Francisco Bay Area. She has championed womens' rights as a member of the American Federation of Musicians Diversity Committee. She is a member of two Woman Within committed circles including a successful virtual circle.
The Vice President is the Coordinator for the Woman Within Weekend and works closely with the President to support the organization. She supervises the tasks of the Merchandise, Supplies, and Site Coordinators. She also serves as the chair of the Scholarship Committee.

Beth Shipley
Treasurer
Beth lives in Northern California and is active in a Woman Within Circle in that area.
The Treasurer functions as the chief financial officer of the organization. It is her responsibility to keep the financial records up-to-date and accurate, and report the information when requested

Carol Riggs
Secretary
Carol has been active in Woman Within Western USA since 2000 when she attended her Woman Within Weekend. She has served in many volunteer positions including Staff Coordinator, Circle Guide, Circle Community Contact, and Facilitator in Training.
The Secretary is the board member who is responsible for the oversight of the corporate recording of minutes, and the logistics of the monthly phone conference meeting. She is also responsible for limited general correspondence such as thank you notes.

Cindy Christensen
Director of Circles
Cindy Christensen returns to the Western USA Board of Directors as Director of Circles. She brings her experience as a past Vice President and a Certified Circle Guide. She is an experienced Circle mentor, providing new Circles with skills needed to make them thrive. She also earned a 2019 Woman Within International Rose Award.
The Director of Circles serves as a resource for Woman Within Circles throughout the region by providing information, consultation, and counsel. She supervises activities of the Circle Training Manager.

Kelly Wong
Director of Development
Originally from Taiwan, Kelly is a preservation planner at the City & County of San Francisco. She has been active in Woman Within since 2019 when she joined a Circle in the Bay Area and subsequently did her weekend in February 2020.
The Director of Development raises funds vital to the growth of Woman Within in our Region and makes it possible for women with financial need to attend our programs.

Marilyn Dugan
Director of Programs
Marilyn has been active in Woman Within since her weekend in 2008, a transforming experience that continues to this day. Marilyn resides in Vallejo, California.
The Director of Programming cultivates opportunities region-wide for women to continue their personal growth and sense of connection. She is responsible for coordinating community events, Staff Training, Facilitation Training, and is the liaison with Woman Within International for all additional Woman Within Programs.

Tiffany Hester
Director of Communications
Tiffany brings a fresh perspective joining the board after being in Woman Within since her weekend in February 2020, a transforming experience that she is committed to continuing and supporting other women to do the same. Tiffany's professional experience as a diversity, equity & inclusion strategist will help us expand our reach to women across lines of difference. Tiffany currently resides in Oakland, California.
The Director of Communications is the Board member with responsibility for both the internal and external activities that communicate the organization's mission, vision, and activities to others. She supervises activities of the Social Media Coordinator and the Website Coordinator.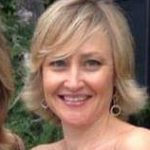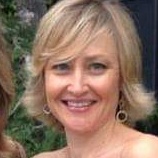 Susan Stokes Lambell
Staff Coordinator
Though originally from England, Susan has called San Diego her home for many years.  Active in Woman Within since 2007, she believes passionately in our organization.
The Staff Coordinator connects with women around the world who apply to staff a Woman Within Weekend in Western USA. She is responsible for staff registration, communication for staff members, and all associated paperwork.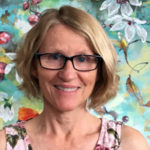 Michelle Reilly
Registrar
Michelle is an artist living in San Diego and went through the Woman Within Weekend in 2005. She feels honored to be on this path with so many amazing women.
Registrars are the main contact for participants and is responsible for all aspects of Weekend registration, from payment and records to questions before and after each Weekend.
Ara Thorpes
Registrar
Ara believes that WW is a place where any and every woman can find the GOLD within and blossom/ Ara is a Facilitator-in-Training and and has sat in circles for 14 years. She has hosted and led open circles for the past 4 years, and is a member of the WW Engagement for Women group. Ara engages women wherever she goes: "Boots on the Street" she calls it. Being a black woman, she is an active proponent of diversity for the organization and loves that WW attracts women worldwide. Ara is a activator, speaker and an actress. Her passion is mentoring young women. She has been nominated for the Rose award and received WW community recognition.
Registrars are the main contact for participants and is responsible for all aspects of Weekend registration, from payment and records to questions before and after each Weekend.
Kris Martin
Circle Training Manager
Kris is comfortable with all the technology used and is a talented project manager.  She has experience organizing groups of people.  She is very open and a good communicator.
As Circle Training Manager, she is responsible for logistics, budgeting, and scholarship requests for all Circle Training Workshops. 

Nicole Lakey
Social Media Coordinator
Nicole went through our Weekend in 2019.  She is dedicated to the Woman Within Community and is comfortable with several forms of Social Media. She is currently hosting open circles twice a month.
The Social Media Coordinator is responsible for publishing our events and activities using our social media accounts. She ensures our events are sharable with accurate, current, and branded information.

Linda Montgomery
Merchandise Coordinator
Linda lives in San Diego and works in healthcare. She did her weekend in 2017 and has since been joyfully committed to our organization.
The Merchandise Coordinator serves as the focal point for buying, inventorying and selling of merchandise, primarily at the training weekends.

Gail Battaglia
Site Coordinator

Gail is a retired Telecom executive who lives in the Oakland CA with her husband and adorable golden retriever. She continues to grow, learn and feel the support of the many wonderful women she's meets in Woman Within.
The Site Coordinator is responsible for scouting new sites for our Weekends, negotiating/coordinating contract changes with the existing camps and helping our Team Leaders, Registrar, Staff Coordinator, and VP plan the use of our Weekend site facilities.

Ann DiLoreto
Website Coordinator
Ann serves the Board as Website Coordinator after serving as Communications Director from 2016 -2020. She is an International Rose Award recipient (2019) with a Master of Science in Library and Information Science. She founded Legal Information Management in 1984 to provide database solutions for clients many industries.
As Website Coordinator she is responsible for communicating our vision, mission, and activities to our region through our website. She manages our online program registration and calendar of events.