We are Women Supporting Women. We provide pathways to self-discovery, connection, and transformation.
Woman Within Western USA is part of a global, non-profit community of women called Woman Within International. We offer workshops and personal development programs all across the Western USA. on a local and regional basis. At Woman Within Western USA, we know that each woman is unique and her self-discovery process is just as special and individual.

As a part of the Woman Within International network, Western USA supports women in California, Arizona, Nevada, Oregon, Washington and Idaho. Women 18 years older from all cultural backgrounds meet and attend Woman Within Weekends, local Woman Within Circles, Workshops, and Events. Within our local community we discover ourselves, make new friends, and assist each other in healing ourselves and our world.
Our mission is to help women throughout the Western USA to empower themselves. Most  women find us through an invitation to attend a Community Gathering or Woman Within Circle from a friend, family member, or spouse. An Open Circle, Circle Training Workshop, or Woman Within Weekend® can be the next step.
All are welcome. Our local Circle Contacts help women connect with local Woman Within communities that encourage them to support each other in fully living the lives they want. Our Woman Within Weekend® is an experience of safety and trust. It is a chance to delve deeper and come out with a new sense of wonder. We welcome you and welcome you to get started.
What is Woman Within?

We're women offering programs to help other women know and embrace all parts of themselves. Some join us through a Woman Within Circle®; others through a Woman Within Weekend®. All are welcome. Our nonprofit communities encourage women to support each other in fully living the lives they want.
Our Origin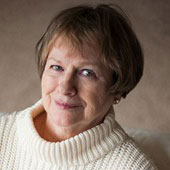 In 1987 our founder, Char Tosi, and six other women sat around a kitchen table asking, "What do women need most?" The result:  a program they called Woman Within. Its mission:  To learn how to be a woman and to celebrate its gentle power.
Soon after, the first Woman Within Weekend was held in Kenosha, Wisconsin and since then the program has reached thousands of women around the world. In 1999 Woman Within was established as a not-for-profit organization with an International Board, an Executive Administrator, Regional Boards, and Local Community Councils.
Since then many women have contributed to Woman Within's development, weaving together their ideas to build on the original Weekend's program design. Every Woman Within Weekend brings new insights that help us continually hone the program and assure its optimal delivery.
I'm interested in Woman Within. How do I get started?
Attend the Woman Within Weekend®:  If you start your path to self discovery by attending a Woman Within Weekend®, you are eligible to staff the weekend not only in the Western USA but anywhere in the world. In fact we welcome you to invite friends and family to attend a Woman Within Weekend with you.
Visit, Join, or Start a Woman Within Circle:  If you choose to start your empowerment path by joining or starting a Woman Within Circle, you pay a nominal fee for Circle Training which is part of a 'chain of kindness' enabling you and other women to promote and experience Woman Within Circles and workshops each year.
Gain Skills:  Our Circle Training and Skills Workshop are examples of Woman Within online programs that have no prerequisites and are good entry-level enrichment events. Also, once you have completed your Woman Within Weekend, staffing a workshop is a great way to get involved with our community after your initial Weekend. This brings you into the heart of our community, reaching out and supporting women on their path of self-discovery. Through giving, a great deal is received. Training is offered for those women who become staff members.
It does not matter where a woman starts her journey, everyone in the Western USA is welcome here.