Woman Within is made up of motivated woman who not only have a vision for themselves but want to support other woman on their journey to find their vision, their truth, and themselves. Is this you? Become part of our leadership team.
Training is required.
The first step is to come back to a weekend as a staff member. And once you have completed a Woman Within Weekend,  you can staff anywhere in the world. There are many woman who have staffed a weekend multiple times, at different locations and with this they are complete.
If you want to get more, or offer more, the next step is to complete both of our advanced workshops – Skills and Level 2 (Wholeness). These special workshops are for your benefit, as you dig deeper into yourself, you will be able to let others find their way too.
Next Steps toward Leadership
At the weekend, besides staff members in various roles, we have a Leader Team and a Facilitation Team. Both are valuable and are very different. Team Leaders guide the staff so that there is a seamless integration of all processes throughout the weekend. Woman Within Facilitators learn how to support other women as they undertake deep emotional work.
Each Woman Within Region has specific requirements to complete to become a Team Leader or Facilitator. What matters is that you express your interest to us to begin.
And there is more. Many of our staff and leaders also volunteer their time to serve as member of regional board. Our western region can always use help. There are programs to organize, social media to promote, merchandise to sell, websites to maintain. We invite you explore the many facets of being part of Woman Within. Our non-profit organization is lead by you – for you.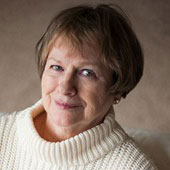 Char Tosi, Our Founder