Woman Within Wholeness Workshop
5 Days. Intensive. Important. About You.
The Woman Within Wholeness Workshop shows you the way to access all of your inner power as a woman.
This advanced, five-day program, uses the metaphor of the castle to help you look at nine archetypal energies in your life (shadow, infant, child, adolescent, lover, mother, warrior, crone, and queen) through a series of 45-minute presentations with discussion, followed by an experiential process for each – all led by Woman Within Weekend Leaders, Facilitators, and Facilitators-in-Training. If you're ready to create and give voice to your mission in life, you'll love this inspiring, meaningful Workshop.
What will I get from this Workshop?
Recognize the parts of you that are dominant and the parts that are submissive.
Make the choice to use all of the power of who you are.
Learn more about each of the nine basic archetypes, how your behavior relates to them, and how you can use them in your life.
Using the metaphor of the castle you explore nine archetypal energies to:

Create and give voice to your mission in life
Transform your shadows to gold
Renew the trust and innocence of your infant
Recreate the magic in life through your child
Know yourself and cut free from adolescent messages
Open your lover's heart to embrace your beauty and release shame
Create and nurture a renewed inner mother relationship
Meet your warrior – learn to set boundaries and protect your mission
Learn to hold the balance of life and death through the wisdom of crone
Empower your queen to take her place in the world
Who can attend?
Women who have completed the Woman Within Weekend.
Those women who want to begin the Facilitation or Team Leader Training Tracks.
For women 18 years and older.
Formerly called Woman Within Level 2
Who leads it?
Woman Within Weekend Leaders, Facilitators, and Facilitators-in-Training.
When and where?
Please fill out our form to get on wish list. When we have enough women who can confirm attendance, we will schedule the program or let you know if there is another region near-by holding the workshop where you can attend.
How long is the Workshop?
Five days (from Wednesday through Sunday); residential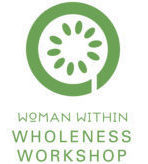 "It was so deep and so somatic and primal and well organized and intentional, I couldn't believe that an experiential process like that was even possible. I came home rearranged on a cellular level"
'In an ideal world ALL women would do this workshop.  It is vital knowledge and experience for life."