Woman Within welcomes all women and prohibits discrimination based on race, color, gender, national origin, age, religion, disability, veteran's status, sexual orientation, and gender identity. Thank you for your interest in Woman Within Western USA leadership!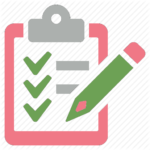 CIRCLE TRAINING MANAGER  (a new staff position posted July 15, 2018)
Are you passionate about Woman Within Circles? Would you love to be instrumental in helping make more Circles available to more women in our region?  Do you love managing and implementing the details of a project and coordinating the efforts of a team?  Woman Within Western USA Board of Directors is seeking someone to serve as Circle Training Manager. The Circle Training Manager is responsible for executing Circle Training Workshops once they are on the calendar. She ensures that all logistical details are addressed for each Workshop and that budget guidelines are met. She responds to requests for scholarships for the Circle Training.  She works with the Circle Training Coordinator, the Treasurer, the Circle Guides, and the Circle Director. This position has a stipend of $100 per completed Circle Training Workshop. Contact us now!
BOOKKEEPER (posted  January 22, 2018)
As our organization grows, so do our administrative tasks. We will be separating the tasks of Treasurer and Bookkeeper, and to make this important shift we need your help! Do you have a passion for attention to detail? Do spreadsheets make you smile? Contact us if you have bookkeeping experience and are ready to be more involved with Woman Within Western USA.