Find Your Community's Circle Contact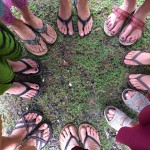 Our Woman Within Community Contacts are available to help connect you with a Woman Within Circle open to new members or add you to a waiting list of woman in your area who want to join or start a circle. In addition she will let you know when the next Circle Training Workshop will take place. Please check our calendar of Circle Training. 
Woman Within contact list below and call or email the woman listed closest to your community.
If you want to be part of a Woman Within Circle and your community is not listed below, please click to see how to get your circle started. If you do not find a contact for your area, or if you are interested in being the contact person for an area, please email our Director of Circles, Joanna Stanfield.