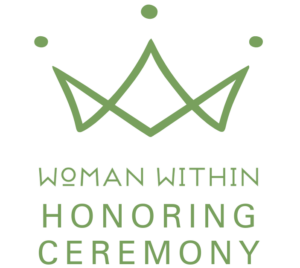 Reconnect with a very special Honoring Ceremony following the Nevada City April 2023 Weekend, one to honor and bring together our entire Western USA community!
The Honoring Ceremony is a time for Weekend attendees to be honored and celebrated by the people in your life.
Be welcomed and honored by your new Woman Within community.
Further experience all that you have reclaimed on your Woman Within Weekend.
This special celebration is open to: Nevada City, April 2023 Weekend attendees, the entire Western USA community, friends, family and loved ones, and Weekend attendees who have not yet been Honored and would like to be*.
*To be honored, please contact Martha Preble ProgramDirector@WomanWithinWesternUSA.org to be included in this celebration.